Review the range Lineage.ru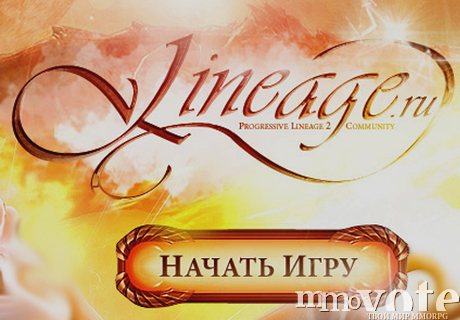 14 March 2013
Server Rates (complex): x1 Aria, x10 Erica, x7 Teya
Today we will tell you a little about this complex, top-end servers Lineage ru, and about why it is better to play on the servers of the project.

This set of functions for a long time, that is, 29.10.2011 With their discovery, the range was excellent prospects, and then opened a server with 5000 + players "Lionna x10 Interlude". But back to the past! Then, in 2011, were very popular Server Rates x50. A low rates the level of demand was not as we would like. But, as we all know, x50 servers tick rate from becoming long-lived, and therefore almost instantly shut. Such a project as x10, nobody even dared to open.

Evaluation server was very impressive. And the players, and the administration of the complex.
Life is complex
A huge number of top clans literally burst onto the server. All locations were packed live players. Incredible voynushki for epic bosses. All this plus the massive pvp battles on the siege did not let anyone get bored. Administration of the project before the start made it clear its huge financial and advertising, which it plans to build a great online, making the game more interesting. And it came from them. After the start was a success!
Aria x1 Interlude:
Opening the server with us dear Daniel Defoe held 03/01/2013. Full partnership. The presence of the spirit of the entry points and the two forums. Two community on one server serving a single customer support (strongly increase its quality.) Starting line of over 7000 + players. Videos and screen shots you can see in the Defo.
Teya x7 Gracia Final:
The opening took place 22.02.2013. As we like to say it - a joint product of the team and LineageRu L2Pro. However, according to our sources, it is - the same people.
Starting line up 4000 + players. And it really surprised people who are treated with respect to these chronicles La2. On complex seriously attacked with violent attacks by hackers and other DDoSer.
Pros:
- Stable server.
- Great start to the online servers.
- No sales epic jewelry.
- Good tech. Support.
Cons:
- A lot of sales adena for real.
- The fall line.
- Frequent ddos ​​attack.
Ratings:
Online: 8 out of 10.
Variety of worlds: 5 out of 10.
Stability: 10 out of 10.
Labor: 9 out of 10.
Capacity: 10 of 10.
Customer Support: 10 out of 10.
To sum up?
Lineage.ru - a project that presents itself in runet, leaving a nice trail and evaluation. What is bad, because it is a significant reduction in available online on the servers. But, as you may say, this complex for fans Interlude chronicle remains the best of the best.
Follow the news on MMOVOTE.RU!
Comments
Still there is no comment, why not leave it the first?
To add a review, you must
register
and
login
.
About the project
MMOVOTE.RU - portal which includes a rating and the announcement of the popular online game servers: World of Warcraft, Lineage 2 and Aion.
Different from other weight ratings, the main:
- We do not sell the place and voice in our rating, as they are very difficult to cheat and we constantly monitor for this.
- Payout % of SMS per server to administrators.
- Instantly receive data through the vote callback script.
- We are always ready to listen to your ideas, suggestions and implement them as soon as possible.
All servers are added to our portal, from compulsory moderation.
Our rating will help you find the perfect server for a variety of criteria, such as chronicles server rates the players score, feedback on the project and place in the ratings.
In the ranking, and the announcement involves only active resources, closed or inactive resources will be removed monthly, cleaning after resetting the votes.