The creators of Warcraft talked about how to create a film about the actors, etc.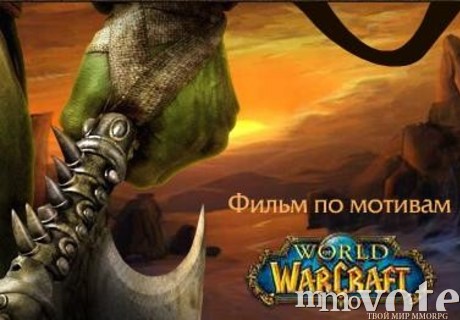 19 November 2014
The film at the known universe, shot on the fight orcs and humans WarCraft, released in March 2015 There is still time, but the creators have something to show at the ongoing convention BlizzCon. With Blizzard Entertainment employees we delve into the history of the famous project and the most unexplored places Blizzard and WoW. There first poster tape, new, more canonical and krasivenko logo. The author in his film credits are going to tell all the details about events WarCraft: Orcs & Humans and some WarCraft II: Tides of Darkness. Anyway, Blizzard representatives and filmmakers during the exhibition to tell everyone about some facts about the film. Actually if you want to escape from the MMORPG that you can play in the game Teenage Mutant Ninja Turtles 5: Racing in the sewers .
So, on a plan it was to shoot Sam Raimi. But will not work, because his plan was to concentrate not on the orcs and humans. But Duncan Jones, the current director, has focused on understanding and empathy the viewer to both parties, the Alliance and the Horde. Blizzard and the director of the film are happy that they had to make this fantasy work, because they are suitable for this purpose perfectly. To learn how to be the orcs, the actors underwent a series of workouts created for them. Orc Doris on the computer. But engaged and motion-capture, ie motion capture technology. Decor Stormwind turned stunningly detalizovannye and large. The effects will be staggering. Dominic Cooper plays the ruler King Llane Wrynn of Azeroth I. ocharovashka Poluorchihu Garona gave Patton Field. Well, etc. Incidentally actor Robert Kazinsky, who plays Orgrim Doomhammer, loves WoW!
Comments
Still there is no comment, why not leave it the first?
To add a review, you must
register
and
login
.
About the project
MMOVOTE.RU - portal which includes a rating and the announcement of the popular online game servers: World of Warcraft, Lineage 2 and Aion.
Different from other weight ratings, the main:
- We do not sell the place and voice in our rating, as they are very difficult to cheat and we constantly monitor for this.
- Payout % of SMS per server to administrators.
- Instantly receive data through the vote callback script.
- We are always ready to listen to your ideas, suggestions and implement them as soon as possible.
All servers are added to our portal, from compulsory moderation.
Our rating will help you find the perfect server for a variety of criteria, such as chronicles server rates the players score, feedback on the project and place in the ratings.
In the ranking, and the announcement involves only active resources, closed or inactive resources will be removed monthly, cleaning after resetting the votes.