Developers Skyforge talked about PvP-mode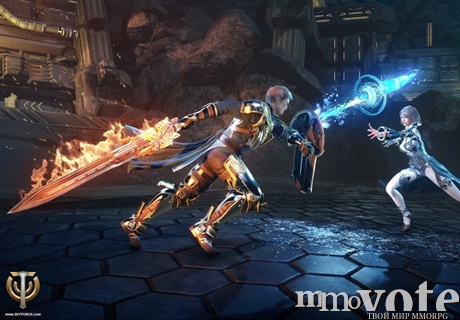 18 September 2014
The site Skyforge published the first detailed description of PvP-mode this ambitious online games. For fans fight each other is preparing several entertainment: fighting for singles, team battle, as well as large-scale and ambitious war pantheons. Information about the last game mode, the authors have not yet disclosed, but on the first two, you can learn the details of the article.
"In Skyforge to result in PvP need to be well aware of the role and classes, to be able to build a fight on his own script and be prepared for what will come out against you the same bison like you. By the way, for the battles in some locations it would be nice to get his team: you will immediately appear room for tactical maneuvers and planning battles. It is not required, if you go into a PvP-location alone, the system will pick up your squad. "
Source: Games Mail
Comments
Still there is no comment, why not leave it the first?
To add a review, you must
register
and
login
.
About the project
MMOVOTE.RU - portal which includes a rating and the announcement of the popular online game servers: World of Warcraft, Lineage 2 and Aion.
Different from other weight ratings, the main:
- We do not sell the place and voice in our rating, as they are very difficult to cheat and we constantly monitor for this.
- Payout % of SMS per server to administrators.
- Instantly receive data through the vote callback script.
- We are always ready to listen to your ideas, suggestions and implement them as soon as possible.
All servers are added to our portal, from compulsory moderation.
Our rating will help you find the perfect server for a variety of criteria, such as chronicles server rates the players score, feedback on the project and place in the ratings.
In the ranking, and the announcement involves only active resources, closed or inactive resources will be removed monthly, cleaning after resetting the votes.