The Legend of Bum-bo, новая игра от разработчика The Binding of Isaac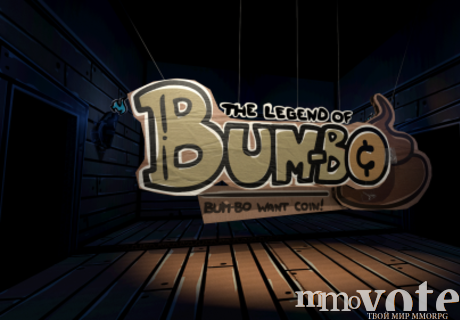 22 March 2016
Создатели The Binding of Isaac и Super Meat Boy анонсировали свой новый проект — The Legend of Bum-bo. Игра будет представлять собой пошаговую RPG с головоломками, звуковым сопровождением занимаются создатели саундтрека The Binding of Isaac. Проект находится в разработке уже несколько месяцев, однако даже примерная дата выхода названа не была.
Comments
Poster: Gennadij13, 14 April 2020 23:05:17
Ребята, вы говно, все знают что самый крутой серв сейчас это Сирус, а вы уроды даже в рейт его не впихнули, значит вы говноресурс, и это я вам говорю не как заинтерессованное деньгами лицо, а просто как игрок... вы говно...
Poster: Gennadij13, 14 April 2020 23:07:00
А Сирус рулит и это факт
Poster: britless, 9 April 2019 08:33:12
ТОП умер в 2016 году, судя по отсутствию админов?
Poster: witek67rus, 26 October 2018 00:01:32
!!!!
Poster: dima.donskoy, 23 February 2017 07:54:14
sdds
Poster: Lexa_Lex, 7 August 2016 15:39:09
rejtjer
To add a review, you must
register
and
login
.
About the project
MMOVOTE.RU - portal which includes a rating and the announcement of the popular online game servers: World of Warcraft, Lineage 2 and Aion.
Different from other weight ratings, the main:
- We do not sell the place and voice in our rating, as they are very difficult to cheat and we constantly monitor for this.
- Payout % of SMS per server to administrators.
- Instantly receive data through the vote callback script.
- We are always ready to listen to your ideas, suggestions and implement them as soon as possible.
All servers are added to our portal, from compulsory moderation.
Our rating will help you find the perfect server for a variety of criteria, such as chronicles server rates the players score, feedback on the project and place in the ratings.
In the ranking, and the announcement involves only active resources, closed or inactive resources will be removed monthly, cleaning after resetting the votes.